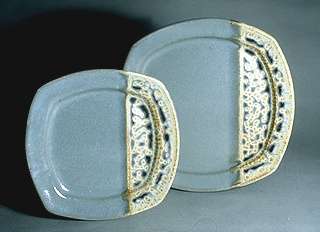 PLATES
Salad Plate (above left) is a bit over 8 inches diameter
$ 27
Dinner Plate (above right) is a bit over 10 inches diameter
$ 30
Also available as Larger Plate in 12 inch diameter (pictured below, far right)
(This is a BIG plate, suitable for serving side dishes)
$ 36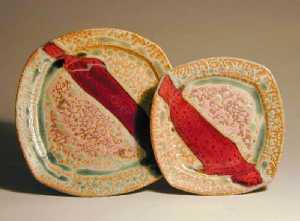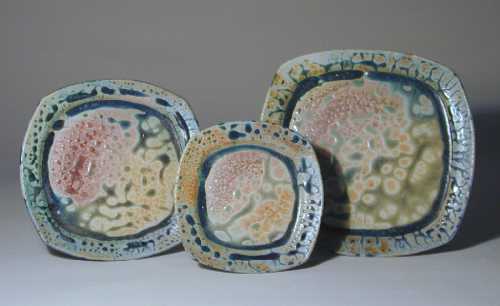 ---
PLATES are available in all of our glaze colors, as well as custom combinations of any of our glazes.
Call us to discuss your design.
Add bowls, mugs, Irish coffee cups, tumblers, or cups and saucers to complete your place setting.
Add pitcher, creamer, sugar bowl, gravy boat, butter dish, or rectangular platter to complete your table.
---
home | gallery | studio tour | schedule
wood fire | about us | to order | faq | links
All Designs and Images Copyright © 1999-2003 R & B Pillers