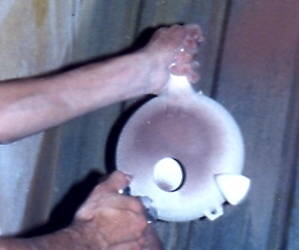 The body is sprayed with tan, gold, and pink
wood ash glazes, and the excess is next
sponged off the wax resisted legs.
---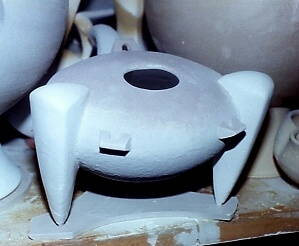 The glazed teapot is then set in the kiln on a clay slab, which will shrink along with the pot during the firing, preventing the legs from sticking to the kiln shelf and developing cracks. The lid will be set separately in the kiln.
---
home | gallery | studio tour | schedule
wood fire | about us | to order | faq | links
Copyright © 2002-2004 Pillers Studio Clay