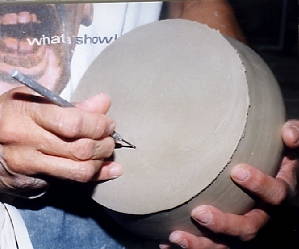 When the body releases from the bat, a hole
is made in it with the needle tool. If this is not
done, as the pot shrinks, the volume of air
trapped inside will force the wall to split open.
---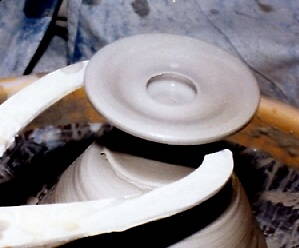 The lid is thrown right side up, and then
measured with calipers so that the hole to be
made in the body later will be the same size.
---
home | gallery | studio tour | schedule
wood fire | about us | to order | faq | links
Copyright © 2002-2004 Pillers Studio Clay