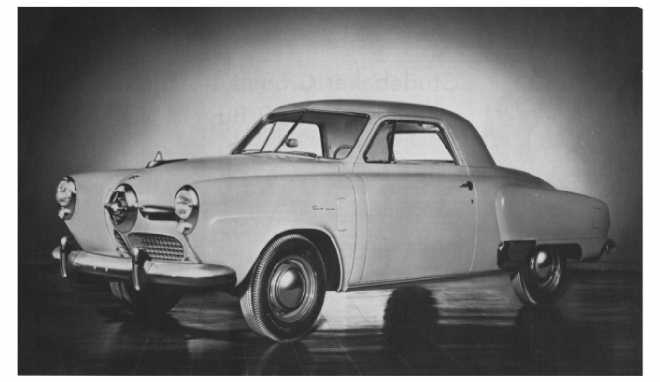 The Studebaker Driver's Club
The best single-marque club out there
The Home of the Studebaker Clubs of the World
Gateway to local SDC chapter websites
Hampton Roads Chapter of SDC
Our local chapter website
Unofficial Studebaker Driver's Club
Check out the Swap Page
e-groups: 9G Info
To discuss issues related to the restoraton and preservation of 1950 Studebaker Champions.
Studebaker Factory Tour
View the pamphlet given to visitors to the factory in 1950.
The Studebaker National Museum
South Bend, Indiana
Studebaker Vendors
Looking for parts? (I know I am!)
The Studebaker Virtual Ad Museum
Neat collection of Studebaker ads from all eras
Bullet Nose Paradise
A home on the internet for his customized Studebaker and other modified bullet nose cars
Walter Miller Auto Literature
100,000+ auto literature items, some of which you saw here!
Larry and Sue Morphew's 1955 Studebaker Commander
Extremely comprehensive and a great gateway to other Studebaker sites
Studebaker Graveyard Photos by Istvan Pinter
Museum-quality photos of Studebakers in their final resting places
Orphan Car Photos
Some pictures of bullet-noses in their natural habitats
A&E Designs
The #1 source for classic car, truck, cycle, tractor, WWF and NASCAR t-shirts and merchandise
Pillers Studio Clay
Okay, so it's not Stude-related -- see what we do the rest of the time!